Mile High Gracie Jiu-Jitsu
Mile High Gracie is a professional and comfortable place to train in the art of Brazilian Gracie Jiu Jitsu. Our school and instructors follow the lineage of the renown Jiu Jitsu master, Royce Gracie, directly from the popular Gracie family which helped evolve Brazilian Jiu Jitsu into what it is today.
With over a decade of training experience, we are dedicated to providing specialized instruction and instruction around the arts of Brazilian Jiu Jitsu and submission grappling.
Brazilian Jiu-Jitsu is an excellent way to learn self-defense, improve physical health, build confidence, strength and discipline. Whether you're in it for sport, self defense or for health, Mile High Gracie can provide you with elite training and guidance.
We are located just west of Denver in Lakewood, Colorado and are accessible to the Colorado Front-range.
Gracie Jiu-Jitsu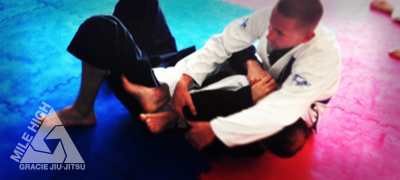 Our Classes:
Authentic Gracie Brazilian Jiu-Jitsu
No Gi/Submission Grappling
We offer 2 membership rates:
$100/mo for 2 days/wk
$125/mo for unlimited!
NO CONTRACT REQUIRED!
3 Day Free Trial
We offer 3 FREE DAYS for new students.
You can explore our school and our classes without any monetary commitment, no contract.
TRY US OUT, RISK-FREE!
Facebook News
October 13th, 4:07 pm
Our own, Troy Everett , will be competing in the Fight to Win Pro 16 Las Vegas! October 22 at the Sports Center of Las Vegas.
Get tickets here: www.cagetix.com/f2w
and choose event: "Fight to Win Pro 16" Fighter: "Troy Everett" to help support him.
Troy has been killing it lately with his competitions and we are very proud to have him representing Mile Gracie Jiu Jitsu! ...